Welcome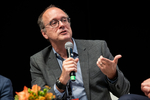 Alzheimer Europe's October 2020 newsletter brings you the latest news on developments in the dementia field, across Europe and beyond.
Summaries of a few of our top stories appear below.
Our monthly newsletter reaches around 11,000 people and we are always happy to receive feedback, or suggestions regarding news items to share in future issues.
5 October: Alzheimer Europe AGM elects new Board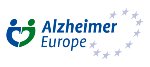 Alzheimer Europe's Annual General Meeting (AGM) was held online, on 5 October 2020. Chaired by Iva Holmerová, the meeting was attended by representatives of 28 out of 35 full member associations and 2 provisional member associations.Delegates with full voting rights elected a new Alzheimer Europe Board for the term 2020-2022.
Read more »
20 October: Alzheimer Europe holds its first ever virtual Annual Conference #30AEC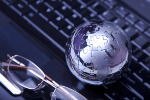 The 30th Alzheimer Europe Conference (#30AEC) "Dementia in a changing world" was held online from 20-22 October 2020. Almost 800 participants, from 42 countries, attended the conference, which boasted 260 speakers and 100 poster presentations, sharing their research, projects and experiences in an atmosphere of collaboration and solidarity, against the backdrop of the global COVID-19 pandemic.
Read more »

This newsletter received funding under an operating grant from the European Union's Health Programme (2014-2020).
The content of this newsletter represents the views of the author only and is his/her sole responsibility; it cannot be considered to reflect the views of the European Commission and/or the Consumers, Health, Agriculture and Food Executive Agency or any other body of the European Union. The European Commission and the Agency do not accept any responsibility for use that may be made of the information it contains.
Copyright © 2020