Welcome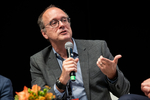 Alzheimer Europe's May 2021 newsletter brings you the latest news on developments in the dementia field, across Europe and beyond.
Summaries of a few of our top stories appear below.
Our monthly newsletter reaches around 11,000 people and we are always happy to receive feedback, or suggestions regarding news items to share in future issues.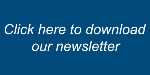 5 May: WHO launches Global Dementia Observatory Knowledge Exchange Platform

On 5 May, the World Health Organization (WHO) launched its Global Dementia Observatory Knowledge Exchange Platform during a one-hour webinar. The Platform contains key resources to support the implementation of the Global action plan on the public heath response to dementia 2017-2025 and its seven action areas.
7 May: People with dementia and carers must be prioritised for COVID-19 vaccination

On 7 May 2021, Alzheimer Europe issued a call for people with dementia and their carers to be given priority in the ongoing COVID-19 vaccination campaigns across Europe. In its position statement, Alzheimer Europe notes that people with dementia have almost twice the risk for developing COVID-19 compared to their peers without dementia.
18 May: First Alzheimer's Association Academy of 2021 focuses on sports and dementia

On 18 May 2021, Alzheimer Europe held an online session of its popular Alzheimer's Association Academy series. These Academy sessions have been running since December 2015, and have been online since the start of the COVID pandemic. The theme for the session of 18 May was "Sports and Dementia".
26 May: Alzheimer Europe meets with WHO Europe Regional Director

On 26 May 2021, Alzheimer Europe had a meeting with Dr Hans Kluge, Regional Director, World Health Organization Regional Office for Europe. During the meeting, Alzheimer Europe and Dr Kluge discussed the position of dementia policy, noting the positive developments at a global level, as well as the excellent working relationship between the WHO, WHO Europe and Alzheimer Europe.
31 May: One month left to submit your abstracts for the virtual 31st Alzheimer Europe Conference

We are delighted to invite you to submit abstracts and register for the upcoming 31st Alzheimer Europe Conference #31AEC, which will be a virtual conference, under the banner "Resilience in dementia: Moving beyond the COVID-19 pandemic", from 29 November to 1 December 2021.
The call for abstracts will close on 30 June 2021.

This newsletter received funding under an operating grant from the European Union's Health Programme (2014-2020).
The content of this newsletter represents the views of the author only and is his/her sole responsibility; it cannot be considered to reflect the views of the European Commission and/or the Consumers, Health, Agriculture and Food Executive Agency or any other body of the European Union. The European Commission and the Agency do not accept any responsibility for use that may be made of the information it contains.
Copyright © 2021