Newsletter
July-August 2020

Welcome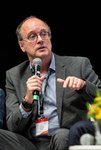 Alzheimer Europe's July-August 2020 newsletter brings you the latest news on developments in the dementia field, across Europe and beyond.
Summaries of a few of our top stories appear below.
Our monthly newsletter reaches around 11,000 people and we are always happy to receive feedback, or suggestions regarding news items to share in future issues.


8 July: Biogen files for FDA license for aducanumab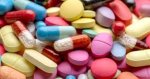 On 8 July, the biotechnology company Biogen completed the submission of a biologics license application to the US Food and Drug Administration (FDA) for aducanumab as a treatment for Alzheimer's disease (AD). Biogen requested a priority, six-month review, which has since been granted by the FDA, meaning a response will be given by 7 March 2021.
28 July: Impact of COVID-19 on dementia research must be addressed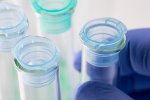 On 28 July 2020, following engagement with its national members, research funders and industry partners, Alzheimer Europe issued a position statement highlighting the pressure on dementia research as a result of COVID-19. To address these issues, the position statement sets out a number of recommendations aimed at research funders and research institutions.
30 July: Lancet Commission identifies 12 modifiable risk factors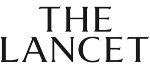 The 2020 Lancet Commission on dementia prevention, intervention and care identifies 12 modifiable risk factors that may account for 40% of dementia cases. Theoretically, modification of these risk factors could prevent or delay the development of dementia.
6 August: Register now for our virtual conference #30AEC!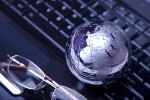 Registration is now open for the 30th Alzheimer Europe Conference (#30AEC), taking place online from 20 to 22 October. Take advantage of the early bird registration fees until 15 September 2020, with a reduced registration fee of EUR 75 instead of EUR 125.
18 August: Are EU health policies making dementia a priority?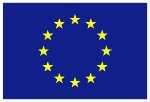 Alzheimer Europe wrote to EU Vice-President for Democracy and Demography, Dubravka Šuica, and Health Commissioner, Stella Kyriakides, asking for dementia to be prioritised within EU policies, including the EU4Health programme. We have received a joint response from both offices.

This newsletter received funding under an operating grant from the European Union's Health Programme (2014-2020).
The content of this newsletter represents the views of the author only and is his/her sole responsibility; it cannot be considered to reflect the views of the European Commission and/or the Consumers, Health, Agriculture and Food Executive Agency or any other body of the European Union. The European Commission and the Agency do not accept any responsibility for use that may be made of the information it contains.
Copyright © 2020