Newsletter
July-August 2022

Welcome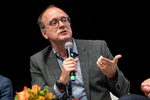 Alzheimer Europe's July-August 2022 newsletter brings you the latest news on developments in the dementia field, across Europe and beyond.
Summaries of a few of our top stories appear below.
Our monthly newsletter reaches around 12,000 people and we are always happy to receive feedback, or suggestions regarding news items to share.

11 July: eBRAIN-Health project hosts kick-off meeting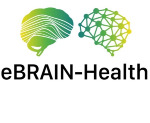 On 11 July, the Horizon Europe-funded eBRAIN-Health project hosted its kick-off meeting online. eBRAIN-Health aims to develop a secure, trustworthy research platform that simulates complex biological phenomena of the brain, including the processes that drive the development of diseases such as Alzheimer's and Parkinson's disease. The project partners include Alzheimer Europe and EBRAINS AISBL, the coordinating body of the EU flagship Human Brain Project.
Read more »
4 August: WHO launches position paper on brain health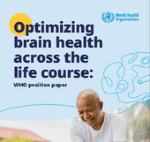 The World Health Organization (WHO) has launched a position paper on brain health, setting out the importance of brain health optimisation throughout the life course. The paper highlights that one in three people will develop a neurological disorder at some point in their life, making this the leading cause of disability and the second leading cause of death.
Read more »
31 August: Slovenia has a Council for Dementia Management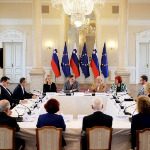 On 31 August 2022, the inaugural meeting of the Council for Dementia Management took place in the Great Hall of the Presidential Palace, hosted by the President of the Republic of Slovenia. On the initiative of Spominčica - Alzheimer Slovenia president Štefanija Lukič Zlobec and Prof. Dr. Zvezdan Pirtošek, the President of the Republic of Slovenia, Borut Pahor, established the Council for Dementia Management as a consultative body.
Read more »

Views and opinions expressed are however those of the author(s) only and do not necessarily reflect those of the European Union or European Commission. Neither the European Union nor the granting authority can be held responsible for them.
Copyright © 2022