Welcome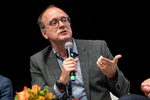 Alzheimer Europe's October 2022 newsletter brings you the latest news on developments in the dementia field, across Europe and beyond.
Summaries of a few of our top stories appear below.
Our monthly newsletter reaches around 12,000 people and we are always happy to receive feedback, or suggestions regarding news items to share.



4 October: World Health Organization (WHO) publishes dementia research blueprint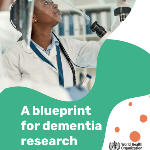 The World Health Organization (WHO) has published a dementia research blueprint, the first of its kind for noncommunicable diseases. The blueprint is designed to provide guidance to policy-makers, funders and the research community, in an effort to make dementia research more efficient, equitable and impactful.
17 October: New edition of Dementia in Europe magazine is published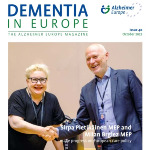 It is with great pleasure that we introduce the 40th edition of our Dementia in Europe magazine. This edition has been published both electronically and in paper format, and its launch coincided with the first day of the 32nd Alzheimer Europe Conference, in Bucharest, where all delegates received a copy of the magazine.
17 October: Alzheimer Europe elects a new Board and welcomes new national member organisations during its 2022 Annual Meeting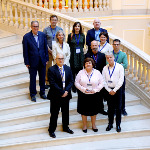 Our Annual Meeting took place in Bucharest, with members voting in new national member associations. Going forward, we have 41 members from 37 European countries. Our new Board for 2022-2024 was also elected and we are delighted to welcome all of them, including new Chairperson, Rosário Zincke dos Reis (Portugal).
17-19 October: 32nd Alzheimer Europe Conference takes place in Bucharest and online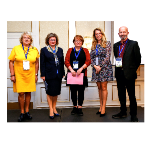 The 32nd Alzheimer Europe Conference (#32AEC) "Building bridges" took place in Bucharest, Romania, from 17 to 19 October. The conference was held as a hybrid event, for the first time ever, with delegates and presenters able to join either on site or online, making it as accessible, inclusive and interactive as possible.
19 October: Dutch "Adoptionproject" wins Alzheimer Europe's new Anti-Stigma Award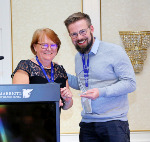 Warm congratulations to the winners of our new Anti-Stigma Award, "Adoptieproject: Jong adopteert Oud" (Adoption project, young adopts old) of the Alzheimer Centrum Limburg, with second place going to the campaign "Non ti scordare di volermi bene" (Don't forget to love me) by Federazione Alzheimer Italia, and third place to "Changing perceptions of dementia in the Punjabi community" by Alzheimer's Society, UK.

Views and opinions expressed are however those of the author(s) only and do not necessarily reflect those of the European Union or European Commission. Neither the European Union nor the granting authority can be held responsible for them.
Copyright © 2022