Welcome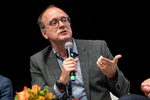 Alzheimer Europe's November 2022 newsletter brings you the latest news on developments in the dementia field, across Europe and beyond.
Summaries of a few of our top stories appear below.
Our monthly newsletter reaches around 12,000 people and we are always happy to receive feedback, or suggestions regarding news items to share.

2 November: Slovenia presents proposed new national dementia strategy until 2030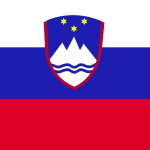 After a meeting of the Slovenian Council for Dementia Management, on 2 November, at the Office of the President of the Republic of Slovenia, the Slovenian Ministry of Health launched a public debate regarding the proposed National Dementia Strategy until 2030. The Strategy was prepared by an interdisciplinary working group, whose members include Štefanija L. Zlobec, president of Alzheimer Slovenia.
Read more »
30 November: Roche discontinues clinical trials of gantenerumab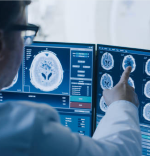 Unfortunately, Roche had to present disappointing results at the Clinical Trials in Alzheimer's Disease (CTAD) conference in San Francisco. Its GRADUATE I and II clinical trials of gantenerumab failed to meet their primary and secondary endpoints and as a consequence of these negative results, the company announced that it would be discontinuing most of its global clinical trials of gantenerumab.
Read more »

Views and opinions expressed are however those of the author(s) only and do not necessarily reflect those of the European Union or European Commission. Neither the European Union nor the granting authority can be held responsible for them.
Copyright © 2022