Welcome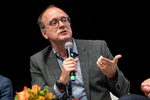 Alzheimer Europe's June 2021 newsletter brings you the latest news on developments in the dementia field, across Europe and beyond.
Summaries of a few of our top stories appear below.
Our monthly newsletter reaches around 11,000 people and we are always happy to receive feedback, or suggestions regarding news items to share in future issues.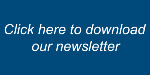 7 June: FDA approves aducanumab, a first disease-modifying treatment for Alzheimer's disease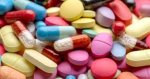 On 7 June, the U.S Food and Drug Administration (FDA) approved aducanumab for the treatment of Alzheimer's disease (AD). Biogen's drug is the first AD treatment to be approved by the FDA since 2003, and is the first potentially disease-modifying therapy to reach the market. Biogen is now required to conduct a post-approval clinical trial to verify the anticipated benefit of aducanumab. If this trial does not confirm the drug's benefit for its target population, patients with mild cognitive impairment or mild dementia, the FDA has the possibility of removing the drug from the market.
Read more »


14 June: Alzheimer Europe online AGM adopts new Strategic Plan 2021-2025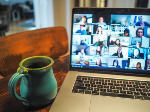 Alzheimer Europe's Annual General Meeting (AGM) was held online, on 14 June. 30 out of 35 full (voting) member organisations were present and during the meeting, following a presentation of our new Strategic Plan 2021-2025 by Executive Director Jean Georges, they voted to adopt the plan. Our strategic objectives for the five-year period 2021-2025 are: Providing a voice to people with dementia and their carers; Making dementia a European priority; Changing perceptions and combatting stigma; Raising awareness of brain health and prevention; Strengthening the European dementia movement; and Supporting dementia research.
Read more »


15 June: Dementia in Europe issue 36 published as an e-magazine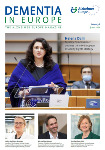 A new edition of "Dementia in Europe" policy magazine is available, in an electronic format. It highlights our efforts and those of our member associations to make dementia a European priority, and provides updates on the latest national- and European-level policy developments in the dementia field. The magazine is distributed to all Members of the European Parliament (MEPs) and many high-level decision makers in the European Commission. It also reaches lawmakers and politicians in the countries of Alzheimer Europe's member associations and research professionals from public and private bodies, as well as academic and scientific partners of Alzheimer Europe. We are hugely grateful to all contributors to our magazine and to the sponsors who make its publication possible.
Read more »


15 June: Our European Parliament Workshop focuses on the Alzheimer's spectrum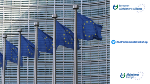 On 15 June, Alzheimer Europe hosted an online European Parliament Workshop entitled "The Alzheimer's spectrum: Changing our understanding of Alzheimer's disease and dementia", which was attended by EU policymakers, representatives from national Alzheimer's associations, national health ministries, pharmaceutical companies, researchers and members of the European Working Group of People with Dementia. MEPs Deirdre Clune (Ireland), Colm Markey (Ireland) and Roberta Metsola (Malta), were present as well as a representative from the office of Włodzimierz Cimoszewicz (Poland).
Read more »


25 June: During greatest public health crisis in living memory, European Commission adopts first Work Plan of new EU4Health Programme undermining key activities of European health NGOs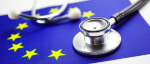 Alzheimer Europe joins other European health NGOs in asking the European Commission to restore operating grants in the EU4Health Programme to support the vital activities. This call has been issued in response to the publication of the 2021-2022 EU4Health Annual Work Programme by the European Commission. Whilst Alzheimer Europe and other supporting associations welcome the ambitious budget of EUR 312 million for crisis preparedness, disease prevention, health systems and the healthcare workforce and digitalisation, we regret that the operating grant mechanism for European health NGOs has been discontinued by a unilateral decision by the Commission, despite this mechanism having been explicitly included in the EU4Health Programme by the European Parliament and Council of Ministers.
Read more »

This newsletter received funding under an operating grant from the European Union's Health Programme (2014-2020).
The content of this newsletter represents the views of the author only and is his/her sole responsibility; it cannot be considered to reflect the views of the European Commission and/or the Consumers, Health, Agriculture and Food Executive Agency or any other body of the European Union. The European Commission and the Agency do not accept any responsibility for use that may be made of the information it contains.
Copyright © 2021