Welcome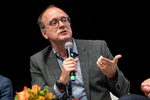 Alzheimer Europe's March 2022 newsletter brings you the latest news on developments in the dementia field, across Europe and beyond.
Summaries of a few of our top stories appear below.
Our monthly newsletter reaches around 11,000 people and we are always happy to receive feedback, or suggestions regarding news items to share.

22 March: Alzheimer Europe hosts online European Parliament Workshop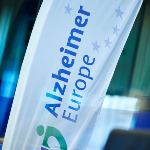 On 22 March, Alzheimer Europe hosted an online European Parliament Workshop, on "Prioritising dementia in European policies on care, disabilities and equalities", chaired by Sirpa Pietikäinen, MEP (Finland), Chairperson of the European Alzheimer's Alliance (EAA). The event was attended by EU policymakers, representatives from national Alzheimer's associations and national health ministries and industry partners.
Read more »
22 March: Our new report outlines dementia-inclusive activities across Europe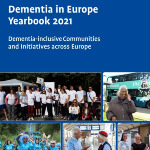 On 22 March 2022, Alzheimer Europe launched its 2021 Dementia in Europe Yearbook dedicated to dementia-inclusive communities and initiatives. The Yearbook examines activities undertaken across Europe which aim to create societies which support people with dementia, their families, carers and supporters to continue living as well as possible in their communities.
Read more »
1 April: Alzheimer Europe opens call for abstracts for #32AEC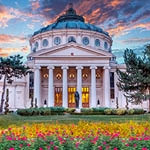 We are delighted to invite you to submit abstracts for the 32nd Alzheimer Europe Conference (#32AEC), organised in collaboration with Societatea Română Alzheimer. The in-person conference in Bucharest, Romania will take place from 17 to 19 October 2022. This will be a hybrid event, with some carefully selected sessions broadcast for our online audience.
Read more »

Funded by the European Union. Views and opinions expressed are however those of the author(s) only and do not necessarily reflect those of the European Union or European Commission. Neither the European Union nor the granting authority can be held responsible for them.
Copyright © 2022