Welcome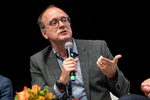 Alzheimer Europe's September 2021 newsletter brings you the latest news on developments in the dementia field, across Europe and beyond.
Summaries of a few of our top stories appear below.
Our monthly newsletter reaches around 11,000 people and we are always happy to receive feedback, or suggestions regarding news items to share in future issues.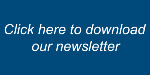 2 September: WHO publishes Global Status report on dementia

The WHO has published a "Global status report on the public health response to dementia", which provides an overview of the implementation of the Global dementia action plan 2017-2025. It takes stock of actions thus far by Member States, the WHO and civil society, as well as highlighting barriers to its implementation (including COVID-19).
21 September: Highlights from World Alzheimer's Day 2021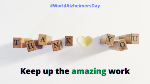 Every year, on 21 September, World Alzheimer's Day is observed by people and organisations around the world. Our members and colleagues in other organisations continue to amaze us with their tireless and creative efforts to prioritise, support and empower people with dementia and carers/supporters.
28 September: European Parliament Workshop focuses on The Innovative Health Initiative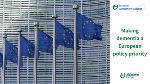 On 28 September, Alzheimer Europe hosted an online European Parliament Workshop with Neuronet, entitled "The Innovative Health Initiative: Building on the success of the Innovative Medicines Initiative" looking at the future public-private partnership between the EU and industry partners.
30 September: WHO Europe launches Pan-European Mental Health Coalition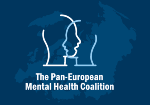 On 30 September, the World Health Organization (WHO) Europe launched a new Pan-European Mental Health Coalition, dedicated to improving mental health across the WHO European Region in line with the priorities established by the European Programme of Work, 2020–2025. The Coalition is relevant for dementia policy, as dementia sits within the framework of Mental Health within the WHO.

This newsletter received funding under an operating grant from the European Union's Health Programme (2014-2020).
The content of this newsletter represents the views of the author only and is his/her sole responsibility; it cannot be considered to reflect the views of the European Commission and/or the Consumers, Health, Agriculture and Food Executive Agency or any other body of the European Union. The European Commission and the Agency do not accept any responsibility for use that may be made of the information it contains.
Copyright © 2021