Welcome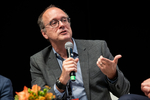 Alzheimer Europe's September 2020 newsletter brings you the latest news on developments in the dementia field, across Europe and beyond.
Summaries of a few of our top stories appear below.
Our monthly newsletter reaches around 11,000 people and we are always happy to receive feedback, or suggestions regarding news items to share in future issues.
Click here to download full newsletter
15 Sep: MEPs in EAA are making dementia a priority

Two Vice-chairs of the European Alzheimer's Alliance (EAA), submitted written questions to the Commission this month. They asked about the place of dementia in the forthcoming European Disability Strategy, and in the future research priorities of the EU. The EAA has also gained a new member, Chrysoula Zacharopoulou MEP.
Read more »
21 Sep: World Alzheimer's Day activities adapted due to COVID

Congratulations to our members for all their hard work this World Alzheimer's Day. The pandemic has put up so many roadblocks, but our members found new and creative ways to carry out their all-important awareness-raising and fundraising activities.
Just one example is the "Memory Stay" organised by Association Luxembourg Alzheimer.
Read more »
23 Sep: Phase II semorinemab trial did not meet main endpoint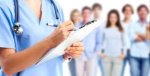 On 23 September, the Swiss-based biopharmaceutical company AC Immune announced that its partner Genentech, a member of the Roche group, has reported top line results from a Phase II clinical trial of semorinemab, an anti-tau monoclonal antibody, in early Alzheimer's disease (AD). Unfortunately the results show that the study did not meet its primary efficacy endpoint.
Read more »
29 Sep: Register now for our virtual conference #30AEC!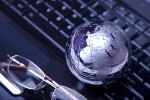 The 30th Alzheimer Europe Conference (#30AEC) is fast-approaching, with only three weeks to go! The conference will take place online for the first time, from 20-22 October, and registrations will close on 19 October. Conference registration gives you admission to all sessions, access to poster presentations, to chat rooms and to all conference videos after the event.
Read more »

This newsletter received funding under an operating grant from the European Union's Health Programme (2014-2020).
The content of this newsletter represents the views of the author only and is his/her sole responsibility; it cannot be considered to reflect the views of the European Commission and/or the Consumers, Health, Agriculture and Food Executive Agency or any other body of the European Union. The European Commission and the Agency do not accept any responsibility for use that may be made of the information it contains.
Copyright © 2020