Welcome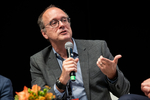 Alzheimer Europe's March 2021 newsletter brings you the latest news on developments in the dementia field, across Europe and beyond.
Summaries of a few of our top stories appear below.
Our monthly newsletter reaches around 11,000 people and we are always happy to receive feedback, or suggestions regarding news items to share in future issues.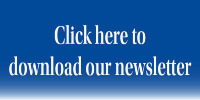 1 March: Alzheimer Europe backs European Health Union initiative

We have joined other health-focused civil society organisations in supporting a manifesto, coordinated by European Health Forum Gastein, on shaping the future of the European Health Union.
9 March: Our new report looks at legal capacity and decision making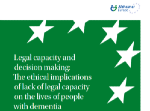 On 9 March 2021, Alzheimer Europe launched a new report, "Legal capacity and decision making: The ethical implications of lack of legal capacity on the lives of people with dementia", which looks at the intersection between legal rights and ethical considerations in relation to legal capacity and decision making.
29 March: EU4Health programme enters into force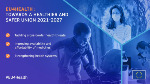 On 29 March, the European Union's EU4Health programme was published in the Official Journal of the European Union, marking the new programme's official entry into force. The EUR 5.1 billion programme will undertake a range of actions relation to health across the the EU, with around 20% earmarked for prevention.
30 March: "Dementia Monitor 2020" looks at policies across Europe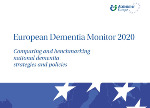 Alzheimer Europe's Dementia Monitor 2020, provides a high-level overview of countries across Europe, outlining their responses to dementia, across 10 areas, including care and support services, participation in European research, policy drivers and legal protections. The report was developed by Alzheimer Europe, working together with its national member associations.

This newsletter received funding under an operating grant from the European Union's Health Programme (2014-2020).
The content of this newsletter represents the views of the author only and is his/her sole responsibility; it cannot be considered to reflect the views of the European Commission and/or the Consumers, Health, Agriculture and Food Executive Agency or any other body of the European Union. The European Commission and the Agency do not accept any responsibility for use that may be made of the information it contains.
Copyright © 2021