Welcome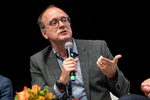 Alzheimer Europe's May 2022 newsletter brings you the latest news on developments in the dementia field, across Europe and beyond.
Summaries of a few of our top stories appear below.
Our monthly newsletter reaches around 12,000 people and we are always happy to receive feedback, or suggestions regarding news items to share.



15 May: Call for abstracts for the 32nd Alzheimer Europe Conference is closed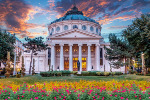 The call for abstracts is now closed for the 32nd Alzheimer Europe Conference, which will take place in Bucharest, Romania, under the banner "Building Bridges". We are pleased to have received almost 270 abstracts, all of which are now being reviewed by the Scientific Committee. All submitting authors will be informed of the Committee's decision in mid-June.
Read more »
27 May: World Health Assembly passes neurological conditions action plan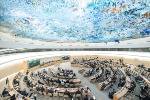 Delegates at the 75th World Health Assembly have approved a new intersectoral global action plan on epilepsy and other neurological disorders (including stroke, migraine, dementia and meningitis) that aims to improve access to care and treatment for people living with these conditions, while preventing new cases and promoting brain health and development across the life course.
Read more »

Funded by the European Union. Views and opinions expressed are however those of the author(s) only and do not necessarily reflect those of the European Union or European Commission. Neither the European Union nor the granting authority can be held responsible for them.
Copyright © 2022