Newsletter
July-August 2023

Welcome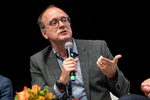 Alzheimer Europe's July-August 2023 newsletter brings you the latest news on developments in the dementia field, across Europe and beyond.
Summaries of a few of our top stories appear below.
Our monthly newsletter reaches thousands of people with an interest in the field, from across Europe and beyond. We are always happy to receive feedback, or suggestions regarding news items to share.



6 July: Slovenian Government approves new national dementia strategy until 2030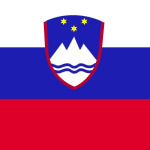 On 6 July 2023, the Government of the Republic of Slovenia approved the new Strategy for Dementia Management in Slovenia until 2030. This is a significant step and achievement for people with dementia and their carers and it is also an important development for tackling dementia in Slovenia as a whole. The adoption of this new strategy means the implementation of the goals it sets out can begin.
16-20 July: Alzheimer's Association International Conference takes place in Amsterdam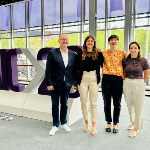 Congratulations the organisers of the Alzheimer's Association International Conference, which took place in Amsterdam from 16-20 July 2023. Several members of the Alzheimer Europe team, myself included, travelled to the event, which brought together a huge number of participants, in an atmosphere of optimism and excitement.
17 July: Lilly presents from donanemab clinical trial results at AAIC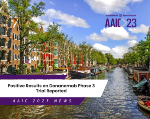 On 17 July 2023, Eli Lilly and Company presented the full results of its TRAILBLAZER-ALZ2 randomised clinical trial looking at whether the drug donanemab provides clinical benefit in early symptomatic Alzheimer's disease. Topline results were announced in a company press release earlier in the year (3 May), and the full trial results were shared at AAIC during a featured symposium and simultaneously published in the Journal of the American Medical Association (JAMA).
26 July: Ten early stage researchers win bursaries for our conference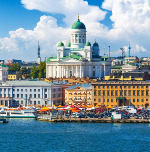 We are delighted to announce the early stage researchers who have been selected by our jury, to benefit from the bursaries provided by the Alzheimer Europe Foundation to attend and present at the 33rd Alzheimer Europe Conference, in Helsinki in October. The selection of the ten bursaries was based on the best average scores each received from the jury members. Each of them was informed about the exciting news on 26 July 2023.
4 September: We're hiring!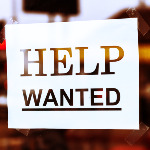 Alzheimer Europe is looking to fill two new full-time Luxembourg-based positions, on a permanent basis, aPublic Involvement Officer and a Project Officer. Both are full-time, permanent positions, based in Luxembourg. To apply for either of these two positions, please send your CV, together with a cover letter (both documents in English), by 30 September 2023. Please note that, to apply, you must be an EU citizen or have an EU work permit.

Views and opinions expressed are however those of the author(s) only and do not necessarily reflect those of the European Union or European Commission. Neither the European Union nor the granting authority can be held responsible for them.
Copyright © 2023