Welcome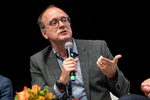 Alzheimer Europe's January 2023 newsletter brings you the latest news on developments in the dementia field, across Europe and beyond.
Summaries of a few of our top stories appear below.
Our monthly newsletter reaches around 12,000 people and we are always happy to receive feedback, or suggestions regarding news items to share.

6 January: FDA grants accelerated approval of lecanemab for AD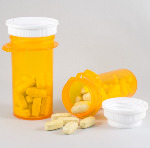 On 6 January, the US Food and Drug Administration (FDA) approved lecanemab for the treatment of Alzheimer's disease (AD). Lecanemab is an antibody that targets amyloid-beta plaques, which accumulate in the brain during the development of AD. After aducanumab, lecanemab is the second drug in this class to be authorised by the FDA via its accelerated approval pathway.
Read more »
19 January: European Dementia Carers Group hosts first meeting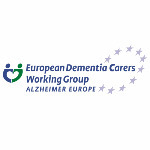 On 19 January 2023, the members of Alzheimer Europe's newly created European Dementia Carers Working Group (EDCWG), gathered online for their first get-together meeting. Staff from Alzheimer Europe's public involvement team provided information about the ECDWG's role, upcoming meetings, and expectations of work, while group members introduced themselves and each shared their journey as a carer for someone with dementia.
Read more »


30 January: Alzheimer Europe launches three new publications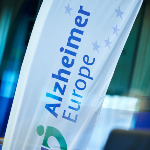 On 30 January 2023, Alzheimer Europe launched three new publications: Its 2022 Dementia in Europe Yearbook dedicated to employment and related social protection for people with dementia and their carers; a new set of guidelines for the ethical and inclusive communication about/portrayal of dementia and people with dementia; and a new guide called "Sex, Gender and Sexuality in the Context of Dementia: A guide to raise awareness amongst health and social care workers".
Read more »


31 January: Recommendations to help prevent AD are published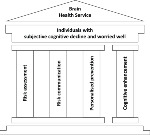 On 31 January, an international task force led by the University of Geneva and Geneva University Hospitals published guidelines for innovative services to help prevent Alzheimer's disease. The guidelines are detailed in an article titled "Dementia prevention in memory clinics - recommendations from the European task force for brain health services", published in the journal Lancet Regional Health - Europe and Jean Georges, Executive Director, Alzheimer Europe is a co-author.
Read more »


1 February: Call for abstracts opens for our Annual Conference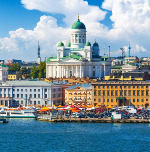 We are delighted to invite you to submit abstracts for the 33rd Alzheimer Europe Conference (#33AEC), "New opportunities in dementia care, policy and research". The conference, organised in collaboration with the Alzheimer Society of Finland (Muistiliitto), will take place in Helsinki, Finland, from 16 to 18 October 2023. The call for abstracts will close on 30 April, while registrations will open on 28 February.
Read more »

Views and opinions expressed are however those of the author(s) only and do not necessarily reflect those of the European Union or European Commission. Neither the European Union nor the granting authority can be held responsible for them.
Copyright © 2023