Welcome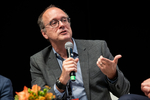 Alzheimer Europe's June 2020 newsletter brings you the latest news on developments in the dementia field, across Europe and beyond.
Summaries of a few of our top stories appear below.
Our monthly newsletter has over 8,500 subscribers and we are always happy to receive their comments, or suggested news items to share in future issues.
Click here to download full newsletter


4 June: AE hosts meeting of Governmental Experts on Dementia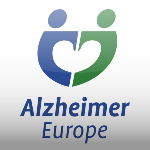 On 4 June 2020, Alzheimer Europe (AE) hosted an online meeting of the European Group of Governmental Experts on Dementia, comprised of policy leads in charge of dementia policies from national health ministries. The 44 participants included representatives from 26 countries, as well as the Commission and the WHO.
11 June: Next Chairperson of EWGPWD is confirmed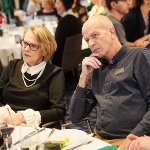 Members of the European Working Group of People with Dementia (EWGPWD) have elected the group's next Chairperson, during a virtual meeting on 11 June. Chris Roberts, the current Vice-chairperson, will take up the role of Chairperson after Helen Rochford-Brennan, who remains in her role until October 2020.
24 June: Rapporteur publishes EU4Health programme report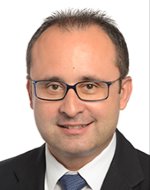 The Rapporteur for the European Union's EU4Health programme, Cristian-Silviu Busoi MEP, has published a draft report welcoming the Commission proposal for a standalone health programme, with a significantly increased budget.
29 June: Abstract selection is finalised for #30AEC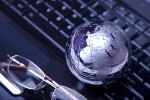 Alzheimer Europe would like to thank everyone who submitted abstracts for its 30th Annual Conference (#30AEC). The final selection was made during June 2020 and notifications have been sent to all applicants. The detailed programme can be found on our website.
1 July: Germany adopts its 1st national dementia strategy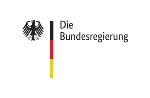 On 1 July 2020, it was announced that the German Government has adopted a National Dementia Strategy, to take effect in September 2020. It was written by an alliance including our colleagues at the Deutsche Alzheimer Gesellschaft (DAlzG) – the German Alzheimer Society.

This newsletter received funding under an operating grant from the European Union's Health Programme (2014-2020).
The content of this newsletter represents the views of the author only and is his/her sole responsibility; it cannot be considered to reflect the views of the European Commission and/or the Consumers, Health, Agriculture and Food Executive Agency or any other body of the European Union. The European Commission and the Agency do not accept any responsibility for use that may be made of the information it contains.
Copyright © 2020