Welcome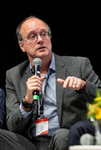 Alzheimer Europe's April 2021 newsletter brings you the latest news on developments in the dementia field, across Europe and beyond.
Summaries of a few of our top stories appear below.
Our monthly newsletter reaches around 11,000 people and we are always happy to receive feedback, or suggestions regarding news items to share in future issues.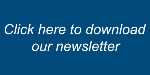 19 April: Alzheimer Europe responds to EU Green Paper on Ageing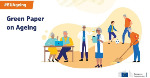 As part of its work around demographic change in the EU, the European Commission published its "Green Paper on Ageing", earlier this year. The paper launched a broad policy debate about challenges and opportunities presented by ageing demographics. We have submitted a response, identifying a broad range of topics and themes, to ensure that the specific needs of people with dementia are addressed.
Read more »


20 April: Lithuania takes its first steps towards a national dementia plan

Lithuania is one of few countries in the European Union without a national dementia plan. To try to move things forward, a new association, Dementia Lithuania, was formed in early 2021, aiming to represent people living with dementia and their carers, locally and internationally.
Dementia Lithuania has now launched a project, "Towards Dementia Strategy: Situation Analysis and Public Awareness", which is supported by the European Economic Area (EEA) financial mechanism and will be implemented in 2021-2023.
Read more »


27 April: European Parliament approves Horizon Europe research programme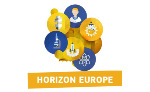 Following a plenary vote, the European Parliament has formally approved the Horizon Europe 2021-2027 research and innovation programme.
The programme was already provisionally put in place by the European Commission from 1 January 2021. MEPs gave their final approval to the agreement with the European Council on the Horizon Europe regulation.
Read more »
30 April: Call for abstracts and registration now open for #31AEC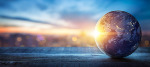 We are delighted to invite you to submit abstracts and register for the upcoming 31st Annual Conference of Alzheimer Europe #31AEC, which will now be held as a virtual conference, under the banner "Resilience in dementia: Moving beyond the COVID-19 pandemic". Following the success of our first ever virtual conference in 2020, we look forward to welcoming delegates and speakers to our second virtual conference from 29 November to 1 December 2021.
Read more »

This newsletter received funding under an operating grant from the European Union's Health Programme (2014-2020).
The content of this newsletter represents the views of the author only and is his/her sole responsibility; it cannot be considered to reflect the views of the European Commission and/or the Consumers, Health, Agriculture and Food Executive Agency or any other body of the European Union. The European Commission and the Agency do not accept any responsibility for use that may be made of the information it contains.
Copyright © 2021