Welcome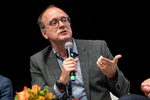 Alzheimer Europe's April 2023 newsletter brings you the latest news on developments in the dementia field, across Europe and beyond.
Summaries of a few of our top stories appear below.
Our monthly newsletter reaches thousands of people with an interest in the field, from across Europe and beyond. We are always happy to receive feedback, or suggestions regarding news items to share.

3 April: Croatia begins process of developing an Action Plan for dementia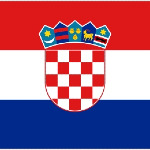 The Croatian Ministry of Health has established a Working Group for the development of an Action Plan on dementia It is expected that the first proposal of this plan will be completed by the end of this year. This is the result, among other things, of the long-term efforts of Alzheimer Croatia in advocating for the need to create a National Plan.
Read more »
5 April: VirtualBrainCloud project hosts its final General Assembly meeting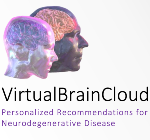 Partners in the Horizon 2020-funded VirtualBrainCloud project have been working together, since 2018, to leverage the potential of big data and high-performance computing, aiming to advance neurodegenerative disease research. VirtualBrainCloud will draw to a close at the end of May this year, and on 5 April consortium members met in the final online General Assembly (GA) for the project.
Read more »

Views and opinions expressed are however those of the author(s) only and do not necessarily reflect those of the European Union or European Commission. Neither the European Union nor the granting authority can be held responsible for them.
Copyright © 2023