Welcome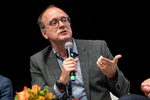 Alzheimer Europe's December 2022 newsletter brings you the latest news on developments in the dementia field, across Europe and beyond.
Summaries of a few of our top stories appear below.
Our monthly newsletter reaches around 12,000 people and we are always happy to receive feedback, or suggestions regarding news items to share.

12 December: Alzheimer's Association Academy shares learnings and good practices for Public Involvement in dementia research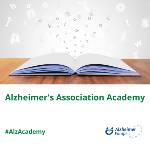 Our Alzheimer's Association Academy meetings are informative, capacity-building workshops for our member associations, which deal with a variety of topics on dementia policy, health and social care, research, and more. On December 12, we addressed the topic of Public Involvement (PI) in dementia research, hearing how PI has helped shape, inform and improve European projects on digital biomarkers, brain health, and technical support tools.
Read more »


13 December: European Group of Governmental Experts on Dementia meets online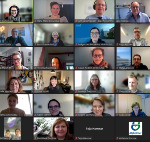 The European Group of Governmental Experts on Dementia held its final meeting of 2022, exchanging information and knowledge on the latest developments on dementia policy and practice. The meeting was attended by representatives of 16 countries. Representatives from the European Commission (DG SANTE), the Organisation for Economic Cooperation and Development (OECD) the World Health Organization (WHO) and WHO Europe were also present.
Read more »




16 December: Alzheimer Europe responds to consultation on EU Disability Card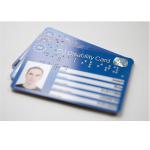 We have submitted a response to the European Commission's call for evidence on the proposed EU Disability Card. With the card, disability status recognised in one EU country should be recognised in others too, giving the holder access to services across the EU. Whilst we welcome the introduction of this card, which has the potential to address some of the barriers faced by persons with disabilities, including persons living with an "invisible" disability such as dementia, our response also outlines that longstanding issues with the Blue Badge Scheme are sadly likely to be replicated by the EU Disability Card Scheme.
Read more »

Views and opinions expressed are however those of the author(s) only and do not necessarily reflect those of the European Union or European Commission. Neither the European Union nor the granting authority can be held responsible for them.
Copyright © 2023