MEDIA RELEASE                        COMMUNIQUE AUX MEDIAS                     MEDIENMITTEILUNG     
Alzheimer Europe invites applications for its new Anti-Stigma Award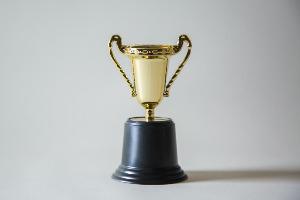 Luxembourg, 22 June 2022 – Today, Alzheimer Europe announced a new award, recognising an outstanding initiative aimed at combating stigma and promoting a positive image of dementia and people living with dementia. The Alzheimer Europe Anti-Stigma Award will be presented at the closing of the upcoming Alzheimer Europe Conference in Bucharest.
The award is open to individuals and organisations established in a member country of Alzheimer Europe and which has been developed and/or implemented in the past three years (2019-2022). It can be for projects, campaigns, films, videos, publications or books which aim to address the stigma attached to dementia.
Interested organisations and individuals should send information on their initiative via the special application form provided, by the deadline of 1 September 2022. Applicants may be short listed and may be asked to present their initiative to the members of the Award Committee at a virtual meeting on 15 September 2022.
The winner will be announced on the final day of the Alzheimer Europe Conference, 19 October 2022. The award will consist of a cash prize of EUR 5,000 and a trophy. The travel and accommodation costs for the conference will also be covered by Alzheimer Europe.
More information can be found at: https://www.alzheimer-europe.org/our-work/anti-stigma-award
The application form can be downloaded via: https://www.alzheimer-europe.org/sites/default/files/2022-06/ae_anti-stigma_award_-_application_form.pdf
---
For further information, contact: Jean Georges, Executive Director, Alzheimer Europe, 14, rue Dicks, L-1417 Luxembourg, Tel.: +352-29 79 70, Fax: +352-29 79 72, jean.georges@alzheimer-europe.org, www.alzheimer-europe.org
Notes to editors: Alzheimer Europe is the umbrella organisation of national Alzheimer associations and currently has 37 member organisations in 33 European countries. The mission statement of the organisation is to change perceptions, practice and policy to ensure equal access of people with dementia to a high level of care services and treatment options.
---
Alzheimer Europe gratefully acknowledges the support of the sponsors of the Alzheimer Europe anti-stigma award.


Published by Alzheimer Europe © 2022 All rights reserved.