Welcome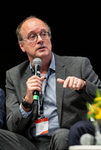 Alzheimer Europe's January 2020 newsletter brings you the latest news on developments in the dementia field, across Europe and beyond.
Summaries of a few of our top stories appear below.
Our monthly newsletter has over 8,500 subscribers and we are always happy to receive their comments, or suggested news items to share in future issues.


8 January: EWGPWD and Alzheimer Europe publish PPI article

On 8 January 2020, an article we co-authored with the European Working Group of People with Dementia (EWGPWD), on Patient and Public Involvement in research was published. The article, "Our reflections of Patient and Public Involvement in research as members of the European Working Group of People with Dementia" appears in Volume 19, Issue 1 of the journal Dementia.
20 January: New European disability equality strategy promised

The European Commissioner for Equality, Helena Dalli, has announced that there will be another European disability strategy. Speaking at "Towards Inclusion 2020", an event marking 10 years of the European Expert Group on Transition from Institutional to Community-based care, Commissioner Dalli indicated that the Commission had committed to a new European Disability Equality Strategy for 2021.
27 January: European Alzheimer's Alliance welcomes Vice-chairs

Alzheimer Europe is delighted to announce that Marisa Matias (GUE/NGL, Portugal) and Hilde Vautmans (Renew Europe, Belgium) have agreed to serve as Vice-Chairs of the European Alzheimer's Alliance (EAA).
31 January: Alzheimer Europe pays tribute to departing UK EAA members

We pay tribute to the UK members of the European Alzheimer's Alliance, as they depart the European Parliament following Brexit on 31 January.
31 January: Alzheimer Europe joins 3 new EU projects

We are delighted to announce our involvement in three new projects this year: RECOGNISED, PRIME and ADAIR. Supporting and helping to further all aspects of dementia research at the European level is hugely important to us and we are proud to be involved in these projects.

This newsletter received funding under an operating grant from the European Union's Health Programme (2014-2020).
The content of this newsletter represents the views of the author only and is his/her sole responsibility; it cannot be considered to reflect the views of the European Commission and/or the Consumers, Health, Agriculture and Food Executive Agency or any other body of the European Union. The European Commission and the Agency do not accept any responsibility for use that may be made of the information it contains.
Copyright © 2020